What surfaces can you lay artificial grass on?
Before buying artificial grass, you'll have some questions. 
One of these questions will most likely be what surfaces can you lay artificial grass on?
Well, in addition to its low-maintenance, ultra-realistic qualities, artificial grass is also incredibly versatile and can be laid on pretty much any surface.
This means that almost any homeowner can easily incorporate artificial grass into their outdoor spaces. 
Let's take a closer look.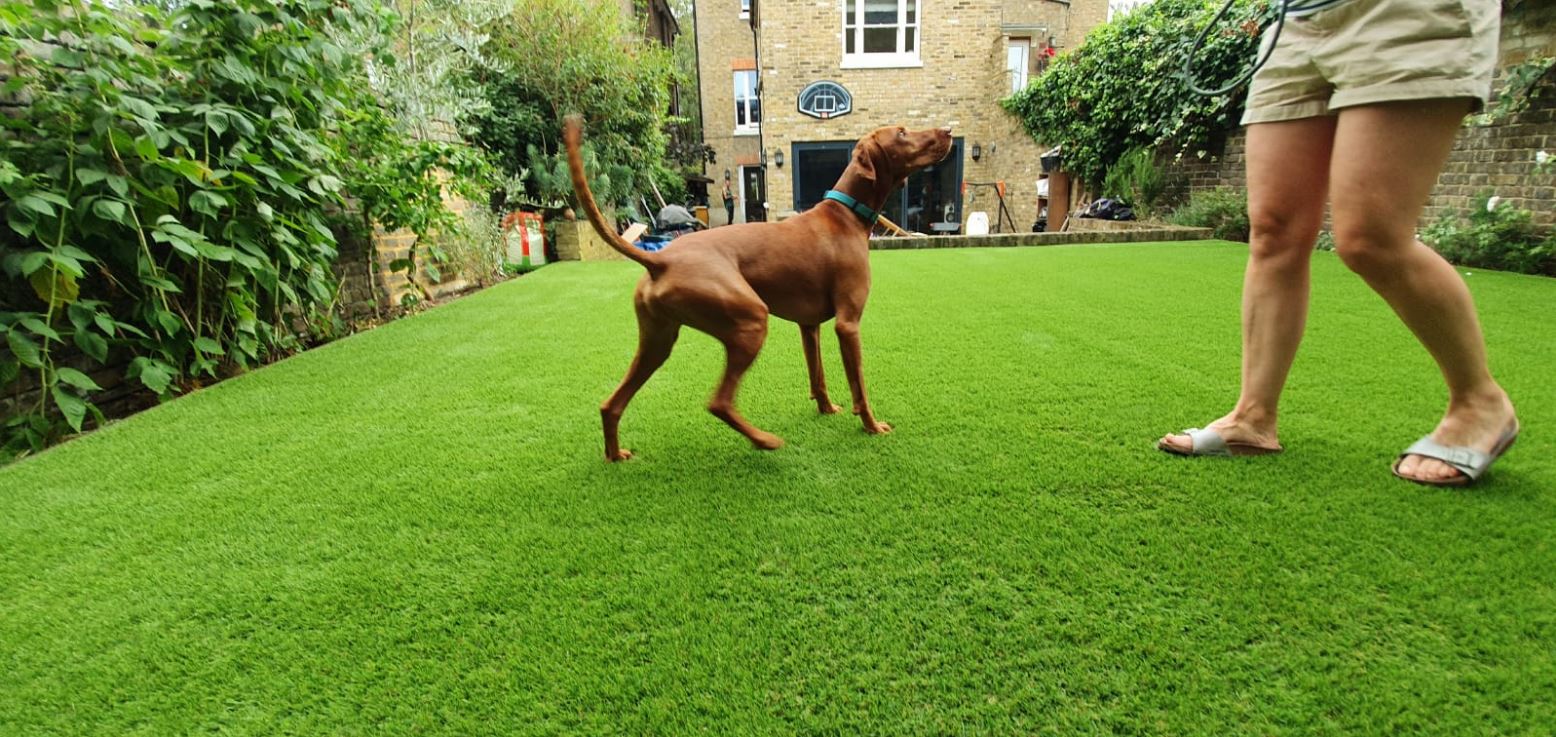 5 surfaces you can install artificial grass on
Soft Landscaping
Artificial grass most commonly takes the place of existing lawns, usually by homeowners who still want a natural-looking lawn without the maintenance.
It can also be used for outdoor playing fields so that users can benefit from a low-upkeep option, great for a surface that experiences a lot of wear and tear like a playing field. 
Turf and soil can easily be dug up, evened out and installed with artificial grass for a seamless, authentic finish.
At Easigrass Essex, we also provide a range of different grass textures and pile heights so that you can get the right look and feel. We also provide child and pet-safe options for a family-friendly lawn.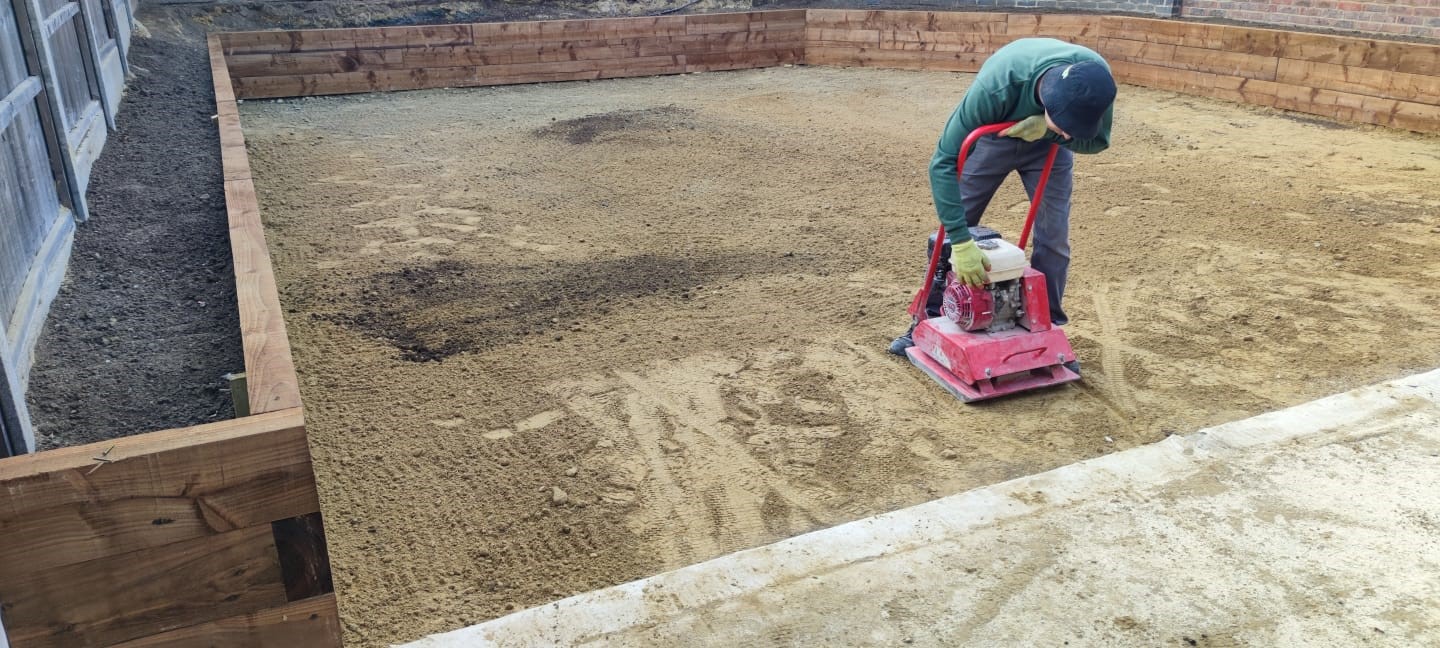 Hard landscaping 
Decking, paving and concrete are sturdy surfaces that take to artificial grass well.
This means that any areas of hard landscaping can be softened with a touch of grass, giving you a livelier garden with less grey and more green. 
Grass also makes for a safer surface compared to hard landscaping. For example, wood decking can sometimes be slippery after rain and so replacing it with grass avoids this hazard. 
The main thing to note when installing over hard surfaces is to ensure that adequate drainage measures have been put in place to prevent pooling and to encourage runoff. Surfaces made from bricks or paving may be uneven but that can be remedied with preparation and padding. Likewise, to prevent wood rot, any wooden surfaces will need to be sealed beforehand. 
Balconies and roof terraces
Artificial grass can also find a home on roof terraces and balconies of both homes and businesses.
Creating a soft surface and eye-catching aesthetic, synthetic grass can bring an extra something to these areas, so you can enjoy the views from a place of comfort. Once again, drainage will need to be considered which can be facilitated by your chosen artificial grass fitter. 
Uneven surfaces
The great thing about artificial grass is that it can be installed on uneven surfaces and slopes.
After all, it's often used on putting greens which are known for their bumpy topography. Our expert installers ensure that the grass is installed with comfort and safety in mind, ensuring that padding and cushioning is incorporated during the installation. 
Indoor surfaces
Wondering how to decorate your kids' playroom? Or perhaps you want to add a unique touch to a craft room?
Artificial grass can be introduced indoors as an accent or decoration, effortlessly bringing the outdoors in. Because it requires no sunlight or watering, this makes it ideal for use indoors as well as out. 
Check with your supplier, as depending on the size or area needing to be covered, you may only require sample sizes. 
Benefit from award-winning artificial grass and professional installation with Easigrass Essex & Hertfordshire.
As the region's leading provider of realistic synthetic grass, you can trust in a final result that looks like the real thing. To find out more about our simple supply and fitting service, get in touch today.